Top 10 tips for brands in the Fashion Industry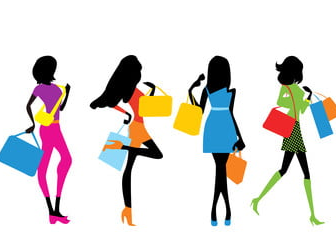 You cannot protect ideas from being copied.
The idea in your mind cannot be protected; however, the representation of your ideas in tangible form is what is protectable. E.g. If you have plans on organizing a theme party and you share your detailed thoughts with a friend, who ends up executing the same theme and arranges the party precisely in the exact way as you thought. You cannot claim that there has been a theft of your thoughts or ideas
unless you have expressed them in the form of a drawing, sketch, story, video, etc., which is capable of protection as copyright.
In many jurisdictions, the conceptualizations of fashion shows are also protected as copyright. Fashion companies would need to ensure that the rights of any individuals involved in the shows, as authors, co-authors and performers, were transferred to the company. In addition, copyright protection could involve other elements, such as registered or unregistered designs for individual elements of the choreography, or unfair competition, if the look and feel of a former fashion show has been slavishly imitated.
2. Identify your IP
Primarily, the competitive advantage for all businesses, including the fashion business is that of originality and innovation in creative expressions. The fashion industry in particular has an array of IP rights and the most relevant of these being brands, sub brands that are generally used for a new collection, copyright and designs. Thus, it becomes important to clearly lay out a plan to keep track of the IP assets which determine their business relevance, and strategize those needs to be protected and leveraged through the intellectual property (IP) system. A clear strategy has to be laid out to protect brands and various branding elements as most companies develop a relationship with their customers based on their brand name. At the same time it is necessary to protect the copyright in fabric print, weaves and patterns. Last but not least, the patent for technical innovations in terms of the materials used for producing the final product such as sweat resistant fabric is a relevant IP to be considered for protection. In some circumstances, there can be an overlap in copyright and designs. Seek help of a professional to identify your IP that will give you better monetary value and can be protected as per your budget.
3. Unregistered rights can be protected in some circumstances
Not all kinds of IP require registration. For instance, you become an owner of copyright once you express your ideas in a tangible form irrespective of whether you register the same. However, documents in support of ownership such as date of creation, artist etc. must be kept diligently to prove ownership in your copyright. Similarly, some countries recognize rights in unregistered trademarks. To claim rights, it is imperative to keep detailed documents of use, including commercial transactions such as invoices, advertisements, sales etc.
4. Time is of essence
Fresh, new designs primarily drive the Fashion industry. There is a considerable investment of time and money into the creation of unique and original designs every season. However, more often than not, the start-ups and individual designers do not pay much attention to the protection of these designs. The fashion houses continuously battle to safeguard their designs from being imitated by copy cats that flood the markets with fake versions of their designs at a cheap price. The timely registration of a design helps the owner to prevent all others from exploiting its new or original ornamental or aesthetic aspects. Since the criterion for obtaining a design registration includes that the design needs to be novel, it is imperative to file an application before the design is disclosed to anyone. Therefore, timely protection of the designs which are the key element of any fashion business is an important step. Nothing much can be done to protect an unregistered design unless the objective is to keep the design limited to make 50 or less copies, in which case the same can be protected as a Copyrighted work.
5. Designs change with season
One argument most fashion brands claim is that their designs are applicable only for one season and therefore they do not consider it necessary to protect. Even though some designs are only created for one season and not meant to be long term, the designers need to bear in mind the fact that in the longer term, a failure to protect their designs, and other intellectual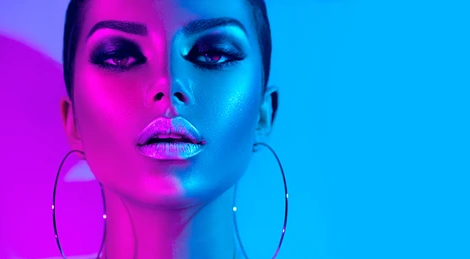 property, from unauthorized copies and cheap knock-offs damages the brand's goodwill in terms of lost sales, loss of value to their new work, existing portfolio and inventory.
6. Monitor your IP portfolio
Regularly monitoring your IP portfolio, will help you assess not only your brand strength but also identify the IP development needs, opportunities, and risks. IP audits also help you to identify the roadblocks and reduce the risk of stepping over the IP rights of others. Protecting that intellectual capital in the form of IP assets serves to boost income through sale, licensing, and commercialization of products and command a better price. Good management of IP assets by a business goes a long way in enhancing the value of an enterprise in the eyes of investors and financing institutions.
7. License your IP
Licenses can be an effective way to generate revenue without investing in production and minimizing market risks. Permission to use your brand should be given responsibly. Make sure to enter into contractual arrangements that sufficiently protect your rights. Discuss with your lawyers before entering into any contractual arrangement to avoid potential hefty lawsuits.
8. Safeguard your trade secrets
The trade secret law protects certain information that may include a formula, pattern, compilation, program, device, method, technique or process; it must be used in business and allow obtaining an economic advantage over competitors who do not know or use it. Every business, including the fashion industry has its business secrets or information that must be kept confidential as it has a commercial value. The best way to determine if information qualifies as a trade secret is to ask yourself, "is this a secret?" If the answer is yes, then it is a trade secret. Trade secrets range to a variety of information from marketing strategies to artificial intelligence in products, customer lists, market investigation etc. Trade secrets make a major portion of any business and should be vigorously safeguarded. Create a robust trade secret model, which includes providing strong immunity to whistleblowers and compartmentalized firm contracts.
9. Brand equity is vital in every business.
As the brands help build the bond between the consumers and businesses, brand protection is just as crucial for a small or start-up company in the fashion industry. Whether shoes, bags, apparels or jewellery, all products have specific identifiable characteristics, and it is essential to invest in creating such a brand personality. The brand image of every product is associated with the image of the entire company and helps the company increase its profit margins and monetize brand equity at anytime it wishes to sell its brand.
10. It is important to have an enforcement strategy
IP is a crucial source of competitive advantage for all businesses, including the fashion industry. Although intangible, IP is a valuable asset that, if protected carefully, can give substantial financial returns.
It is essential to object to the misuse of your IP to build goodwill and the reputation of your business in the long run. In the absence of an effective enforcement strategy, the IP can get diluted over some time and loses its value. Do not shy away from enforcing your IP against infringers; start with a cease & desist letter, which is a cost-effective option and take it infringers to court if there is a business sense. Monitor your brand online and send takedown notices as often. It is essential to establish your brand as after-goers of infringers.
The fashion industry is dominated with the vice of counterfeit products that is concerning for all brands. To tackle the availability of counterfeit goods online, brand owners are now investing in knowing the problem better by using forensic tools to gather web traffic analytical data etc. Further combining the information in the second phase to use traditional on the ground investigators to verify identity of counterfeiters and track their location. Recording IP with custom authorities to prevent import of counterfeit goods is also a useful tool.
Be wary of smart phones
Another aspect haunting the fashion industry is the availability of smart phones at throwaway prices. These smart phones provide individuals and counterfeiters with access to the latest global trends, designs and brands. Further, in-built cameras enable traders to take images of products displayed in official brand outlets and use these to sell counterfeit products through WhatsApp networks.

It cannot be ruled out that anyone can create a WhatsApp group of up to 250 individuals and share product details with them. Infact, recent trends suggest that counterfeiters find it cheaper and more convenient to sell goods through WhatsApp by creating a highly-networked B2B marketplace to distribute their goods. Sellers can also create B2C networks, offering consumers the option of conversing directly with them and providing them with products according to their requirements. Therefore, a strong enforcement strategy can go a long way to create deterrence in the market against illegal counterfeit and infringement activities.
Please follow and like us: