RNA Technology and IP Attorney is regarded as the IP trailblazer in India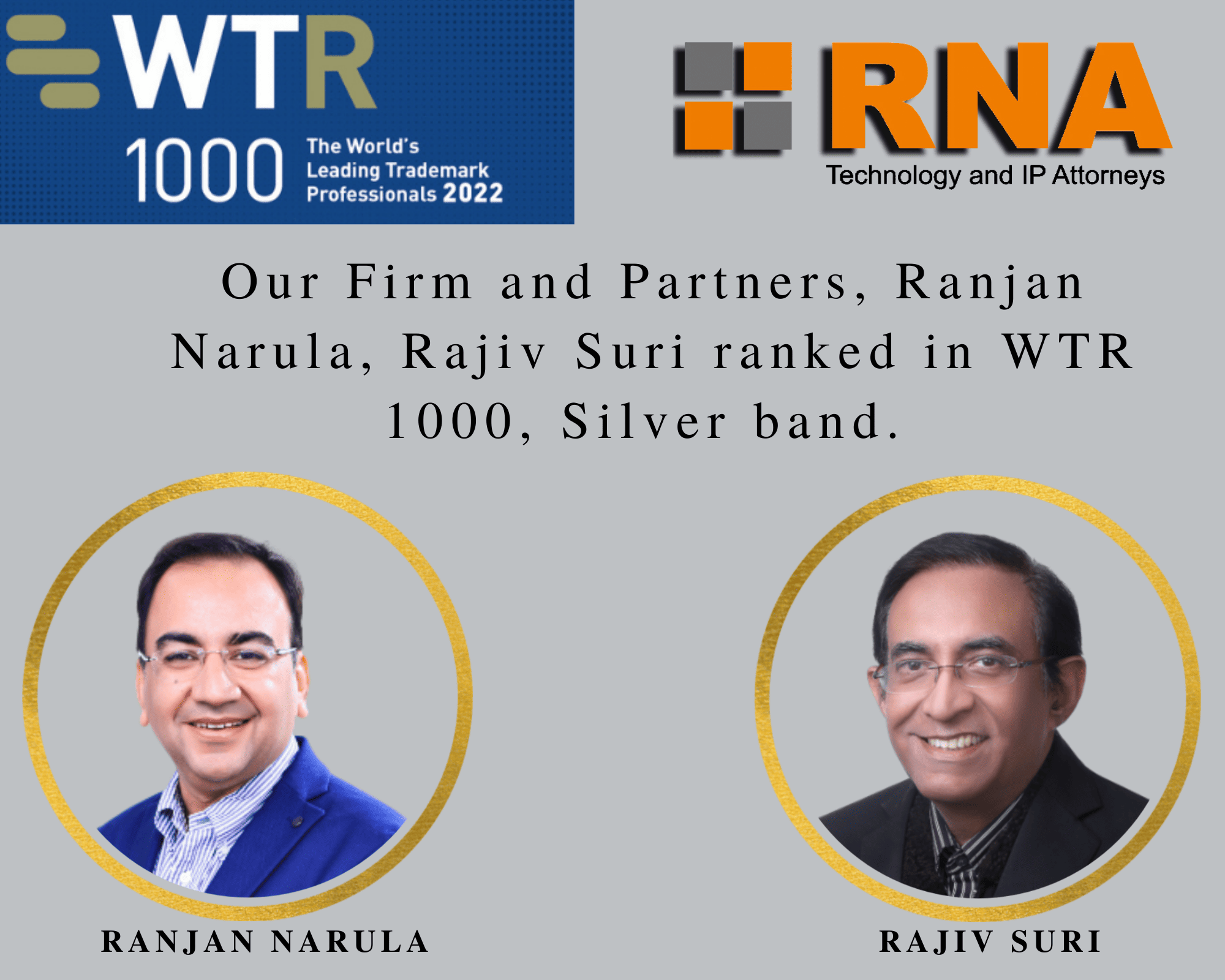 The 2022 edition of 'World Trademark Review 1000 ranks RNA Technology and IP Attorney as a Silver band firm for Enforcement and Litigation & Bronze band firm for Prosecution and Strategy.
Our Managing Partner Ranjan Narula is ranked as a Silver band in Enforcement and Litigation & Prosecution and Strategy. Our Partner Rajiv Suri is awarded as a Bronze band for Prosecution and Strategy and categorized as "recommended" Individual for "transactions".
Established in 2004, RNA currently has a diligent team of more than 42 professionals. It provides pragmatic and cost-effective solutions to complex issues. Further WTR has analysed the RNA team as follows "Dedicated, responsible and possessing very good technical legal knowledge, they have a perfect knowledge of the Indian IP laws, and of the local practices."
Boasting a fully-fledged trademark practice on both the contentious and non-contentious front, the outfit, spearheaded by Ranjan Narula, has grown steadily into a reputed IP establishment in the country. The firm's founder heads up the IP consulting practice and is active in the trademark contentious space, regularly appearing before courts and tribunals for litigious matters. With a flair for trademark prosecution and portfolio management matters, head of the prosecution practice Rajiv Suri has a wealth of experience safeguarding IP rights for clientele from a wide spectrum of industries, including pharmaceuticals, healthcare, hospitality, real estate, e-commerce and fast-moving consumer goods.
Please follow and like us: