BDR looses LULIBET over similarity with LABEBET
Sun Pharma Laboratories Limited (Sun Pharma), and BDR Pharmaceuticals have locked horns over the marks LABEBET and LULIBET. Sun Pharma is the registered proprietor of the trademark LABEBET in class 5 since 2009. Sun Pharma brought a trademark infringement and passing off action against BDR Pharmaceuticals International Pvt. Ltd. (BDR Pharma) and its contract manufacturer Intas Pharmaceutical Limited (Intas), before the Delhi High Court. BDR Pharma filed an application for registration of the mark LULIBET in class 5 in the year 2016 which was opposed by 3rd party.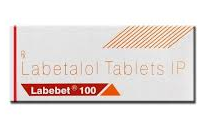 The main issues before the court were:
Whether the competing trademarks LABEBET v LULIBET is similar and likelihood of confusion between the rival marks?
The impact of the difference in the therapeutic use, formulation and prefix of competing products. LABEBET trademark/name used for hypertension was derived from salt/molecule 'Labetalol' and LULIBET mark used for fungal infection was derived from the salt/molecule 'Luliconzole. Thus, prefix of both marks being derived from their molecule which is common in pharma trade.
The disastrous consequences that may follow with the possibility of patients with the ailment of fungal infection consuming Sun Pharma's LABEBET tablet or treated with an injection of the LABEBET product
The difference in the mode of administration of rival products? Sun Pharma's LABEBET product is available in tablet or injectable form. In contrast, LULIBET product is available in cream, lotion, or spray meant for application on the skin having external use only.
The impact of Sun Pharma having missed filing an opposition against BDR Pharma's mark LULIBET;
Whether Sun Pharma had acquiesced BDR Pharma use of the mark LULIBET since they had allegedly knowledge of the launch of LULIBET cream in 2016 with sales running into several million rupees.
Court Ruling
The Court, after considering the pleadings, arguments and case laws held:
The marks LABEBET and LULIBET when considered as a whole are phonetically, structurally and visually similar. Taking into account similarity of the marks, the likelihood of confusion cannot be ruled out.
A stricter approach is required to be adopted considering medicinal products are involved. Both drugs are sold through a common retail shops. The difference in therapeutic use and mode of administration of rival products is not sufficient to preclude confusion.
Even if no opposition was filed by Sun Pharma against BDR Pharma it would not mean BDR can continue to violate Sun Pharma's rights in LABEBET trademark.
The delay in bringing an action would not be sufficient to deter grant of injunction in favour of Sun Pharma, in view of the established legal principles.
Sun Pharma is not entitled to any damages.
In view of the above, the Court passed a final decree in favor of Sun Pharma and against BDR Pharma, Intas restraining them from using the trademark LULIBET or any other mark similar to Sun Pharma's trademark LABEBET. The Court observed that the decree of permanent injunction shall be effective after two months from 5th June 2020.
Please follow and like us: