A comedy of errors
The plaintiff, TCF Entertainment Private Limited (TCF), filed the suit against Zee Entertainment Enterprises Limited (Zee) and another alleging trademark infringement on account of their proposed use of the mark 'Comedy Factory'.
Manan Desai, an Indian actor and comedian, originally conceived the mark 'Comedy Factory'. The mark was later assigned to TCF who is the registered proprietor of the trademark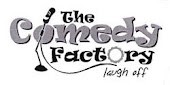 . The mark 'Comedy factory' was registered in 2014 with a use claim from the year 2011.
TCF alleged that in 2021 they received reliable information that Zee was planning to launch a stand-up comedy program 'Comedy Factory' with the production house Optimystix Entertainment. TCF's effort to settle the matter amicably with Zee and Optymystix did not work out. Zee offered to use the name 'Zee Comedy Factory' was not acceptable to TCF as the said name also contained the registered mark 'Comedy Factory' in its entirety.

TCF send a cease-and-desist letter and in response Zee contended that adding the name 'Zee' with Comedy Factory would make it distinct from TCF's mark. TCF also discovered that Zee had filed trademark applications for the marks ZEE COMEDY FACTORY,

and

. TCF not being satisfied with Zee's response to the cease and desist letter filed the lawsuit at the Bombay High Court. As the matter was being heard, Zee decided not to contest the case and instead submitted that they would not use the mark 'Comedy Factory' and use the name 'Zee Comedy Show' for the program, which was acceptable to TCF. Zee agreed to withdraw their trademark applications for Zee Comedy Factory'. The court also directed Zee to pay cost of Rs 200,000 (approx. U$ $2700) to TCF.
.
Please follow and like us: