One week training program on "protection and enforcement of IPRs" for BLD Institute of Research & Learning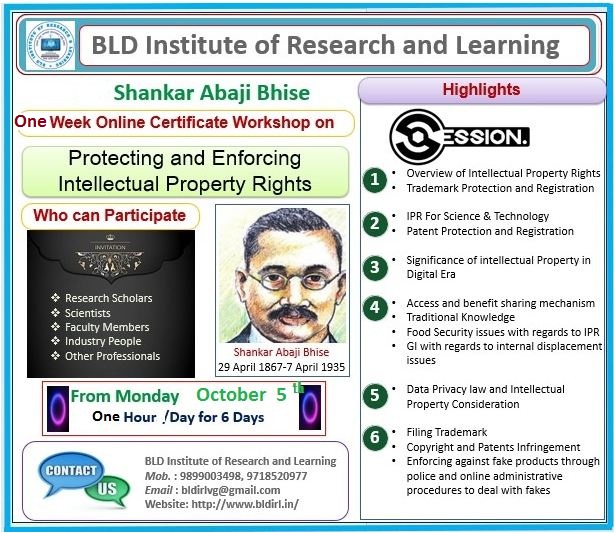 RNA experts were invited to speak on various topics like overview of IPRs, Patent protection, Significance of IP in Digital Era, Geographical Indications, Data Privacy Laws, Dealing IPRs infringement issues along with procedures for enforcing against fake products. The program was conducted from October 5th to October 10th 2020.
Mr. Ranjan Narula, Ms. Rachna Bakhru, Mr. Daleep Kumar, Ms. Suvarna Pandey, Mr. Abhishek Nangia, Ms. Niyati Ojha were the experts. The session was well received by the attendees.
Please follow and like us: