Brand Strategy India, Mumbai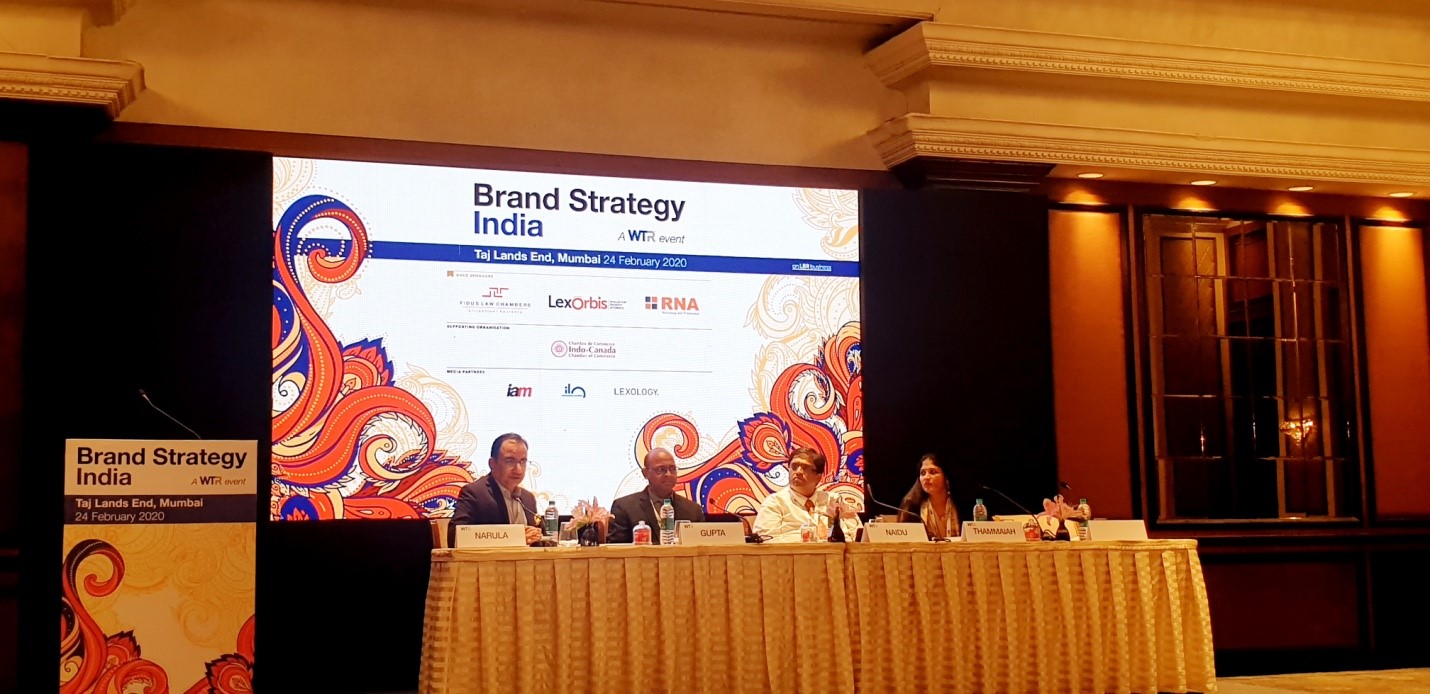 Our Managing Partner, Mr. Ranjan Narula moderated an interesting panel discussion on "From e-commerce to retail ecosystems" at Brand Strategy India, held in Mumbai on February 24, 2020. The packed one-day event put together by World Trademark Review, methodized around four focused sessions with some of the top thought leaders from the industry. The distinguished panelists Ashish Gupta (Head, Legal, and Company Secretary eBay), Ganesh Naidu (General Manager, Legal Metro Brands), and Harshitha Thammaiah (General Counsel, Xiaomi) shared some valuable insights and experiences on the topic.
The event's unique and thought-provoking agenda delivered practical, functional takeaways for professionals encumbered with protecting and augmenting the value of their brands.
It was a great opportunity to connect, share and learn from colleagues and peers!
Please follow and like us: