Ranjan Narula
Email id : rnarula@rnaip.com
Ranjan founded the specialist IP law firm, RNA, IP Attorneys, in 2004, and is now its Managing Partner. He has more than twenty years' post qualification IP experience (PQE), both contentious and non-contentious, working in-house with the legal department of Burmah Castrol (now BP) for more than three years, and as a partner of leading international IP consultancy, Rouse, for 10 years, heading its India practice. This combination of in-house and international experience has given Ranjan both an acute awareness of the need for commercial solutions and an understanding of the highest levels of international IP service. He has worked on over 500 civil and criminal matters for clients in various industries including the IT, telecom, apparel, FMCG, confectionery, beverages (alcoholic and non alcoholic), and finance industries.
Currently, he advises a wide range of IP holders on IP management issues, providing strategic advice in relation to IP clearance, acquisition, protection, exploitation, and enforcement.
Ranjan is a regular contributor to various IP journals and has served on the editorial board of the leading international trade mark publication, Trademark World. He is also a panelist for the '.in' domain Registry.
Ranjan is also active within INTA and currently chairs India IPO Subcommittee of Trademark Office Practices (TOPC).
---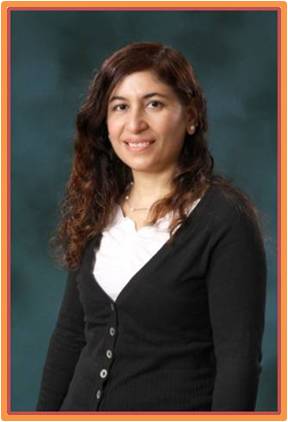 Rachna Bakhru
Email id : rbakhru@rnaip.com
Rachna Bakhru is a Partner with RNA, IP Attorneys, an IP specialist law firm. She currently heads the Dispute Resolution team of the firm, heavily involved in IP enforcement work including civil and criminal litigation. She qualified as a Science graduate from Delhi University, followed by a Diploma in Business Administration and Bachelors Degree in Law from Delhi University.
She has over 15 years of extensive experience in managing non-contentious and contentious IP matters in India ranging from brand clearances and risk assessment to litigation and alternate dispute resolution. She has worked on portfolios of large international companies and her industry expertise includes Pharmaceuticals and Information technology. She advises her clients on issues related to data protection, software piracy, domain disputes and online infringement.
Prior to joining RNA, she worked for 10 years at the leading international IP consultancy firm Rouse, heading the Dispute Resolution team for India. She has authored a number of articles for leading IP publications analyzing challenges in enforcing and protecting pharmaceutical trademarks, issues surrounding grant of patents for pharmaceutical preparations and changing landscape of the IPR environment.
Rachna is a member of the Bar Council of India and a registered Patent Agent. She was highly recommended and ranked as the world's leading Pharmaceutical and Life sciences patent litigator in 2010 by Intellectual Property Asset Management iam.
---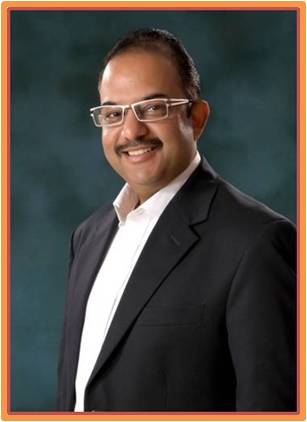 Rahul Sethi
Email id : rsethi@rnaip.com
Rahul is the Partner responsible for the Investigations & Enforcement department at RNA, IP Attorneys. He completed his legal studies in 1995 and became a member of Indian Bar Council. In 1999 Rahul joined Rouse; a multi-national IP consultancy as Senior Manager to develop its IP Investigations & Enforcement business in India and the Sub-continent. He was elevated to a partner level heading Rouse Global Investigations' practice as its International Service Head.
Rahul regularly advises clients on Investigations, Anti-counterfeiting strategies, Border Control program, Custom Recordation & Training and Enforcement strategies and has successfully executed numerous challenging IP enforcement campaigns for major brand owners in diverse sectors throughout the Indian Subcontinent. He is also regularly involved in negotiating with infringers/counterfeiters both at pre and post litigation stage.
---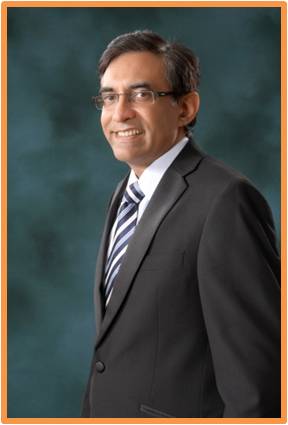 Rajiv Suri
Email id : rsuri@rnaip.com
Rajiv is a Partner with RNA, IP Attorneys – a leading IP firm in India. He currently heads the firm's trade mark filing and prosecution practice. He qualified law in the year 1994 from University of Delhi and since then has been in the legal profession. Rajiv has more than 21 years of extensive experience and started off his career with a well reputed Firm Remfry and Sagar in the year 1994 and had worked with them until 2002. Prior to joining RNA, Rajiv has worked for 8 years at the leading international IP consultancy firm Rouse, as a Senior Associate in the Dispute Resolution team. Over the years, he has gained extensive trade mark prosecution experience and has also handled numerous opposition, cancellation and enforcement actions (both contentious and non-contentious involving IP issues). Rajiv has also worked on commercial agreements relating to foreign collaboration and joint ventures, related royalty payment issues and is also an expert on licensing issues involving trade marks in such an arrangement. Rajiv regularly advises his clients on acquisition, transfer and sale of IP assets. He has also authored/co-authored articles for leading legal publications and has also been a speaker at both International and national events. Rajiv has extensively appeared before quasi-judicial authorities in India.
---
Aslam Mohamed
Email id : aslam@rnaip.com
Mohamed Aslam joined RNA as Partner and has a rich experience of twenty five plus years handling IP issues both in-house and in private practice.
Aslam was called to the Bar of the Madras High Court in 1984 and was also the senior consulting advocate for Chennai based leading IP firm DePenning and DePenning.
After several years of practise at the courts, he joined the corporate world and served as in-house IP counsel for leading technology and FMCG companies such as Sylvania, Havells, ITC-BAT, BP-Castrol, Asian Paints, GSK-Burroughs Wellcome and Eagle Flasks.
As IP counsel, Aslam has designed and executed comprehensive IP Protection measures with a mix of litigation, anti-counterfeiting initiatives, Portfolio Management and Patent Technical research, for companies and law firms, working closely with their Legal, Research &Development teams, and marketing and sales teams.
Aslam was also involved in several ADR International Arbitrations before ICC Paris concerning brands, patent invalidations and IP licensing. Aslam is a member of INTA, APAA and on the IPO Committee for International Trademark Law and Anti Counterfeiting.
Aslam's specialisation is advising IP owners and law firms on brand and technology protection, IP monetisation, challenges of IP taxation, outsourcing contracts, government affairs and cost arbitrage.